It's no secret that Los Altos is a beautiful California town to call home. Those interested in Los Altos homes for sale can also count on excellent and varied dining options when considering a move somewhere new. Here are a few of the many dining spots that Los Altos residents enjoy.
Los Altos Grill
233 3rd Street
Los Altos, CA

The first spot to try is Los Altos Grill. The sleek and low-lit interior of this restaurant adds to the high-class feel of the dinner dishes. Outdoor seating is available for those who want to enjoy mild weather over dinner. Dress up to dine in small groups at this establishment, or enjoy a carefully prepared meal from the comfort of your home.

For dinner, those who dine in can enjoy dishes like the chicken and rib platter (featuring rotisserie chicken slow cooked in a hardwood fire), the ruby red trout, and the prime New York strip. Pair dishes with cocktails like The Crush or Jackrabbit, or choose from a selection of beers and wines. This spot is also open for lunch, so if you're looking for Los Altos homes for sale and you're interested in visiting this restaurant earlier in the day, you can enjoy the smaller menu with options like house-smoked salmon and emerald kale and rotisserie chicken salad.
Asa
242 State Street
Los Altos, CA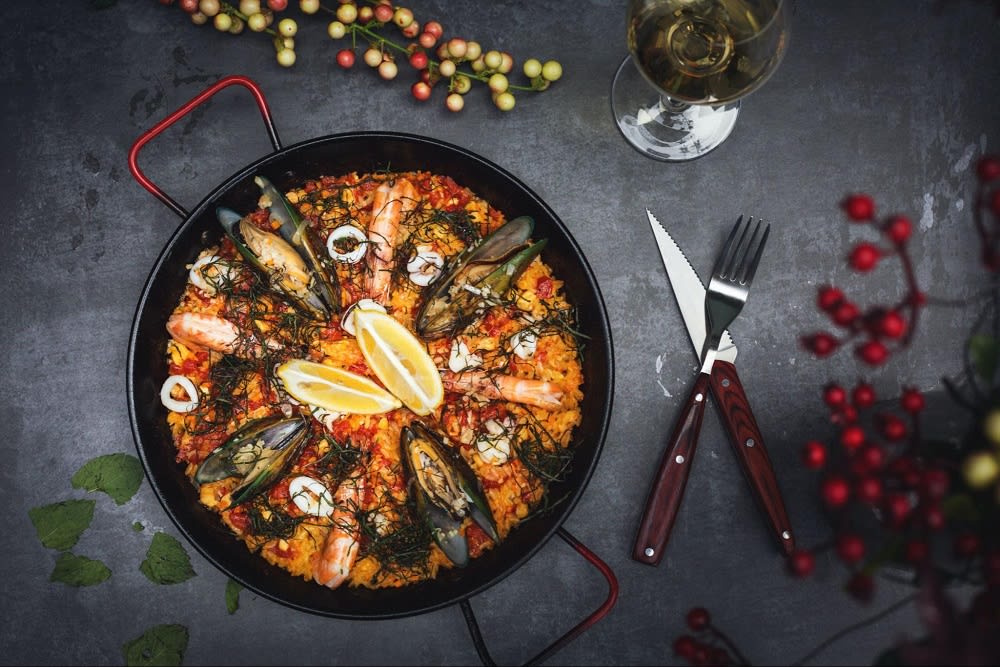 For contemporary American cuisine with Spanish and Italian influence, Asa is a great place to enjoy dinner. This restaurant values sustainable sourcing and uses local organic foods to create high-quality dishes for its guests. Guests feel like a part of the family when walking through the front door, which is complemented by the warm ambiance of the staff and interior design. People interested in Los Altos properties can also enjoy dinner from the main patio, its low lighting creating an intimate experience at night.

Begin a delicious dinner with appetizer choices like freshly shucked oysters, house-made burrata, and duck confit sliders before digging into main course meals featuring proteins from the "field, sea, and pasture." Guests can enjoy tasty plates like the paella de la Tierra or paella Valencia, the Argentine steak, or vegetarian options like the rainbow heirloom beet salad. Dinner here would be incomplete without trying a bottle from their extensive wine list, featuring options from Napa Valley and from wineries across the Atlantic.
Rustic House Oyster Bar & Grill
295 Main Street
Los Altos, CA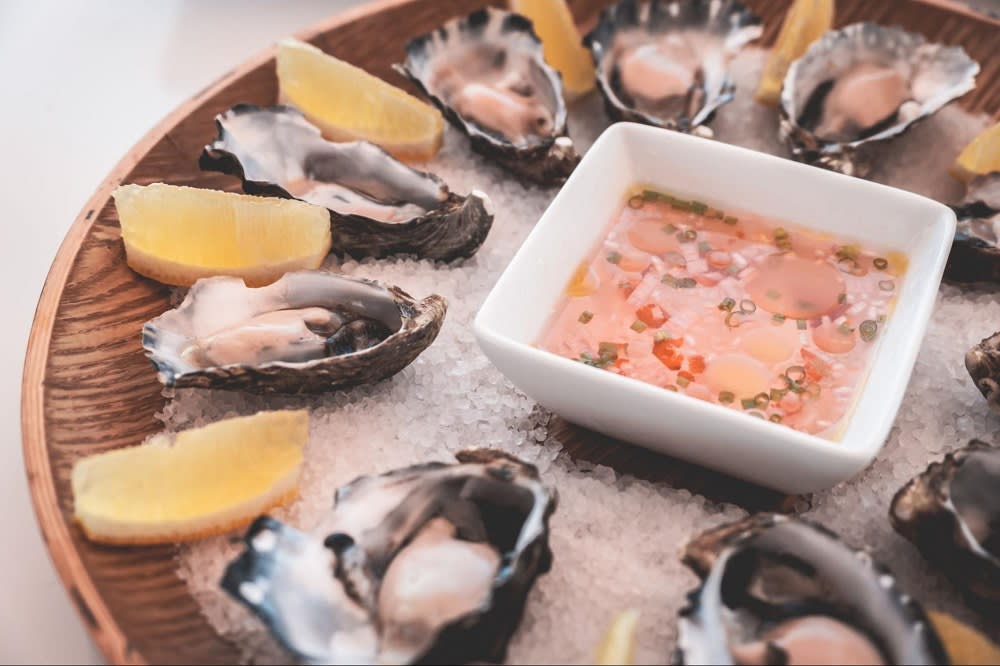 For a bite of fresh and high-quality seafood,
Rustic House Oyster Bar & Grill
is hard to beat. The dark-wood table interior, well-cushioned bar seats, and patio seating among surrounding trees create a comfortable and exciting environment for enjoying a dinner for two or with a large group. Those interested in Los Altos homes for sale should mark this restaurant on their list as one to visit.
Open for lunch and dinner, guests can start their meal off with the daily oyster selections such as the rustic wash (raw oysters with rice vinegar and jalapeno) and the bourbon (grilled oysters with chipotle, brown sugar, and bourbon). Or they can order a starter from the main menu, such as the braised Mediterranean octopus or grilled artichoke.
There are several pizzas, sandwiches, salads, and taco platters for the main dish, alongside signature dishes like the fresh Dungeness crab, lobster linguini, and rib-eye steak. Pair a meal with a cocktail from the bar or a bottle of wine from their wine menu for the perfect dining experience.
Urfa Bistro
233 State Street
Los Altos, CA
Named after the city in southeastern Turkey,
Urfa Bistro
reflects the history of Urfa in the influence of its dishes. This restaurant uses local products to create high-quality, delicious meals. Its white tabletop, dark seat interior, and outdoor seating decorated with lush greenery provide a nice change of pace for those interested in nearby Los Altos properties.
Guests dining at this spot can begin with appetizers like Kizartma (pan-fried zucchini and eggplant in a yogurt sauce) or the hot and cold appetizer sampler if they want to try a little bit of everything. Several tasty options are available for entrees, such as the lamb sautée, the beef moussaka, and the chicken shish. A meal would be incomplete without a dessert at this restaurant, and guests can choose from options like baklava, kunefe (a mozzarella phyllo dough dish), or chocolate mousse
Cetrella
400 Main Street
Los Altos, CA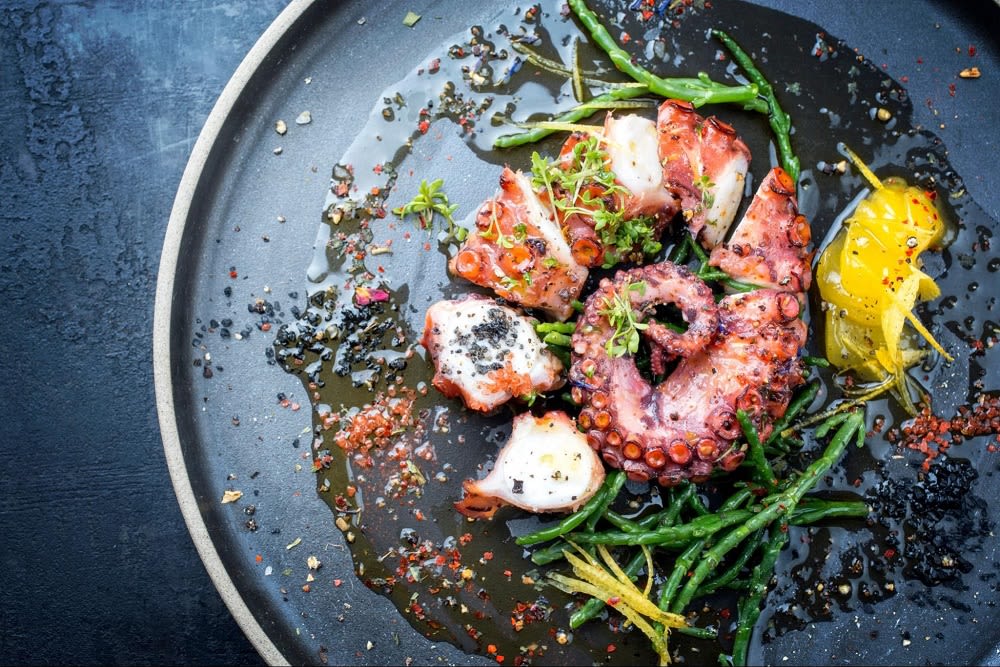 Open for lunch and dinner,
Cetrella
serves Mediterranean-rim and California coastal cuisine. This restaurant accommodates guests in its dining rooms, private areas, screened outdoor seating, and bar. Vegetarian and vegan options are available on the menu, and guests only have to ask the waiter for a dish to be adapted to their dietary needs. The interior décor offers an elevated experience, while live jazz music on the weekends brings energy into the restaurant.
Guests who reserve a table for dinner can enjoy starters like the carrot ginger bisque and grilled and marinated Spanish octopus before ordering an entrée like the grilled whole branzino or glazed short rib. Tasty pizza and pasta options are also available for guests to enjoy. For those wanting to enjoy dinner favorites earlier in the day, the lunch menu features a smaller selection of overlapping starters and original lunch entrée options like the forest mushroom risotto. And don't forget to try a bottle of wine from their international wine libraries, with vintages from ten countries.
Ready to search for Los Altos properties?
There are several places that provide great cuisine in Los Altos, whether you're in the mood for classic American, Mediterranean cuisine, or some fresh and tasty seafood. When you're ready to move a little closer to these great dinner spots, contact one of the trusted agents at
The Campi Group
to guide you through the process.