Chances are when you think of Portola Valley, California, you think of a small, charming town that treasures its local history, its fine balance between pastoral quiet and modern development, and its beautiful surroundings—all run by a town government staffed by dedicated volunteers.
But many people don't know that Portola Valley is also home to numerous breathtaking outdoor spaces and parks that preserve the natural beauty of coastal Northern California. Part of San Mateo County, Portola Valley is nestled on the eastern slopes of the Santa Cruz Mountains near San Francisco, one of the largest urban centers in the United States with a population of close to 8 million people.
Even though it's situated near the dense and sprawling networks of cities that make up San Mateo County and the bustling San Francisco Bay Area, Portola Valley is home to serene and beautiful parks and open, natural spaces that take the edge of urban life. When you buy Portola Valley property, you'll be surrounded by some of Northern California's most beautiful parks and open spaces.
Windy Hills Open Space Preserve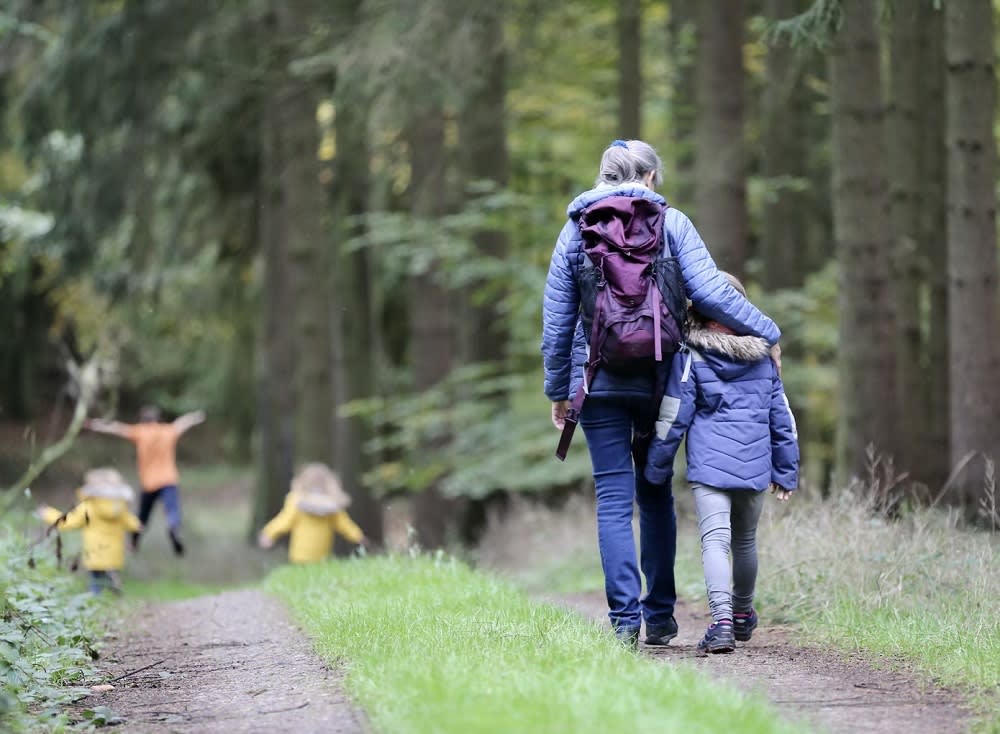 Comprising a large part of the southwestern side of Portola Valley,
Windy Hills Open Space Preserve
is a 1,414-acre stretch of land that features open grassland ridges and redwood, fir, and oak forests. Rising from the eastward side of the Santa Cruz Mountains to a summit of 1,905 feet (from where it got its name), this serene park features 14 miles of hiking and mountain biking trails and is a popular spot for paragliding and hang gliding in the winter, especially when the east winds come ashore.
Enjoy magnificent views from the summit and the upper end of the park, where you'll be able to see Stanford University, the San Francisco Bay, and past Mount Tamalpais and Mount Diablo. Downtown San Francisco and the glistening Pacific Ocean are also visible from these heights.
Windy Hills Open Space Preserve is home to an abundance of local wildlife, including California mule deer, coyotes, American kestrels, and California quails. Mountain lions and bobcats have also been spotted here, and you may even come across banana slugs (the University of California, Santa Cruz's mascot!) while exploring the park's rich forests and marshlands.
Jasper Ridge Biological Preserve
Located in Portola Valley in the eastern foothills of the Santa Cruz Mountains is
Jasper Ridge Biological Preserve
, a 1,193-acre nature preserve and biological field station owned by Stanford University. Acting as a "natural laboratory" to conduct biological research, create educational experiences for students, and provide docent-lead tours for visitors, this preserve is also a refuge for the geologic, topographic, and biotic diversity that makes up Northern California. Visitors who are interested in touring the preserve can
fill out a request form
. Tours are usually two to two-and-a-half hours and are designed to introduce the public to the wonderful natural history of the Santa Cruz Mountains and the research being conducted at the preserve.
Coal Mine Ridge Nature Preserve
Situated within the northwestern section of Coal Mine Ridge Open Space is
Coal Mine Ridge Nature Preserve
, a tranquil preserve that comprises 235 acres of grasslands, centuries-old California oak forests, and a wide variety of wildflowers, grasses, and shrubs dotting the landscape right within Portola Valley. First developed in 1975 as part of Portola Valley Ranch, this peaceful expanse of open space includes numerous hiking and walking trails, where visitors may have the chance to see a range of native birds and animals, including the ever-elusive bobcat.
Monte Bello Open Space Preserve
For those who don't mind venturing further out of their Portola Valley luxury home to immerse themselves fully in the splendor of Northern California's natural beauty, spend your day hiking the winding trails and exploring the rich biodiversity of
Monte Bello Open Space Preserve
. Italian for "beautiful mountain," this 3,436-acre nature preserve encompasses the upper Stevens Creek watershed in the valley between Monte Bello Ridge and Skyline Ridge. Made up of rolling grasslands, creekside oak forests and towering Douglas fir, and spectacular views, explore this vast region on its 15-5 miles of trails or extend your stay at the Black Mountain Backpack Camp. You can even climb the preserve's namesake Black Mountain, which we speak about in more detail below.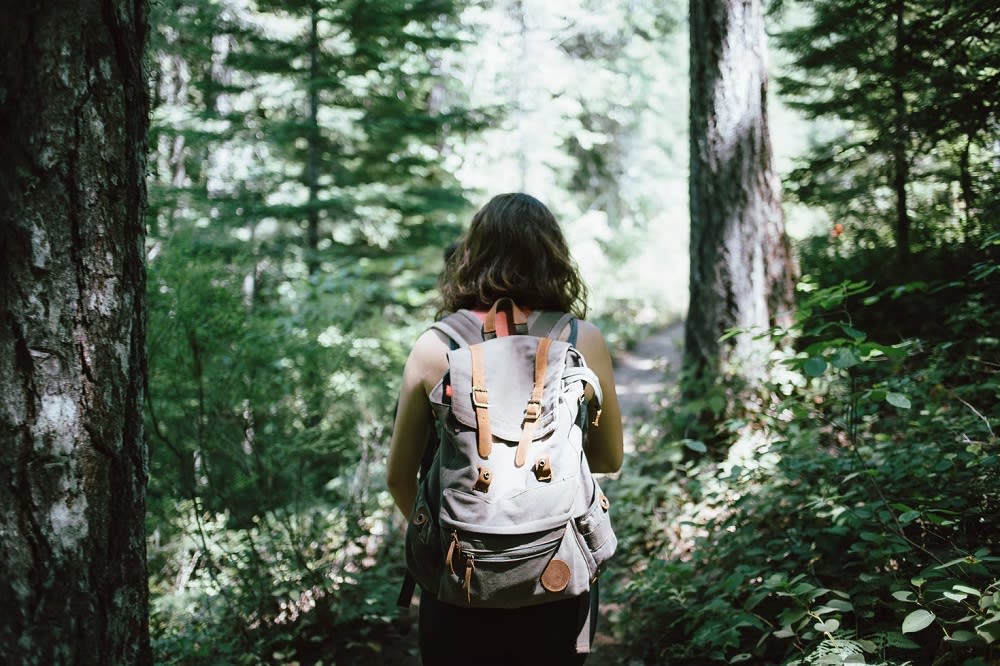 Black Mountain
Portola Valley residents who are in search of a more advanced hiking experience should look no further than
Black Mountain
. Situated well into the hills and woodlands of the aforementioned Monte Bello Preserve, Black Mountain is close to 3,000 feet in elevation and offers breathtaking views of Portola Valley and the entire San Francisco Bay Area.

The region offers over 15 miles of hiking trails, which are sure to challenge and delight any hiking enthusiast who has recently purchased Portola Valley real estate for sale. Rolling green hills connect densely forested slopes, making this area feel completely removed from the din of urban life. Campgrounds nearby provide space for tent camping in this beautiful natural environment. The challenging hike up the mountain is rewarding for those who complete it, offering unbeatable views of the entire region from the summit. For those who want to take a shorter walk up some of the many trails, this area is perfect for seeing wildlife while walking through shaded, forested hillsides.
Parks and recreation
In addition to the numerous sprawling preserves, the thousands of acres of open spaces, and the seemingly endless routes of hiking and biking trails through the hilltops, the grasslands, and along the marshland of the Bay,
there is a wide variety of parks, recreational facilities, and programs
within the town of Portola Valley for you and your daily to enjoy.

These parks are mere minutes from new homes in Portola Valley and make a great spot for a family gathering or a day out with friends. Enjoy a picnic on the grass, watch the kids have fun on the children's playground at Little People's Park, or team up for a game of soccer at Rossotti Field or baseball at Ford Field. Parks like this are located around Portola Valley and provide fun and relaxing places to unwind.
Work with an agent
These are the major parks and open spaces in Portola Valley. If you plan to buy or sell Portola Valley luxury homes in 2022, let the
Campi Group
show you why this family team is one of Silicon Valley's top real estate producers.