The decision has been made, and you are going to sell your home. Before a buyer can be found and the actual sale can occur, you must list the house on the market. Listing your home may seem like a simple matter of uploading some pictures and giving a brief description of your home on a website. However, much more goes into preparing your home for listing than meets the eye. Having an excellent real estate agent and team, such as
The Campi Group
, can ensure your home is in tip-top shape and ready to be listed and sold. Below is a checklist to help you prepare your home for listing and sale.
Make sure you hire professionals whenever necessary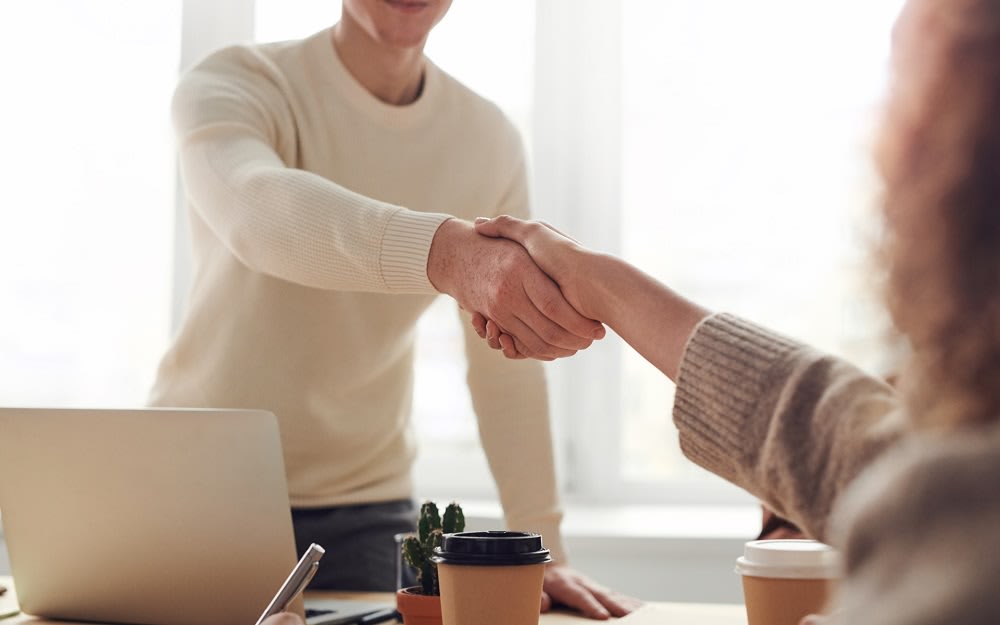 It is a busy and industrious time in the construction, building, and home repairs industries. As you prepare to work on your home, list it, and sell it, you may come across a variety of professionals who are necessary to help you along your path to listing and selling your home. The earlier you can contact and hopefully book these professionals, the better off you will be. The following are professionals who can help you to prepare your home for listing:
Real estate agent
Once you decide you would like to sell your house, the first thing you should do is get in contact with a
real estate agent
. A good real estate agent will be able to navigate the process of selling your home from the first step to the last signature. They will have contacts to help you prepare your home for listing, conduct repairs professionally and reliably, know how to photograph and stage your home, and much more. A knowledgeable, skilled, and caring real estate professional can help expedite the process of selling your home with the utmost success rate.
Dumpster rental, delivery, and pick up
It is very common, once the decision is made to put your home up for sale, that people decide to do a massive clean-out of their houses. Cabinets, closets, and drawers, among many other hiding places, are dug through and cleaned out. Piles of items that are outgrown, worn out, and no longer fit the family can reach upward toward the ceiling in no time flat as they wait for someone to carry them off to Goodwill or the dump. However, having a dumpster on hand means that trash is automatically tossed and out of the way, clearing room for more organizing, packing, and creating a more open and welcoming house. This is especially helpful if you have inherited a property that hasn't been occupied and has a plethora of trash that requires something more than a few trash bags to make a difference.
Home inspector
Having a pre-listing home inspection on your house can be very beneficial. This will allow you to see items that need fixing before you list the home or may become a negotiation tactic for the buyers when an offer is made. In essence, a pre-listing home inspection enables you to avoid any problems/issues that may arise when you list your home.
Cleaning service
Your real estate agent may be able to recommend to you a full-service cleaning company to help prepare your home for listing. A full-service cleaning company will include specialists or vendors who perform services such as carpet cleaning, landscaping, and window washing, just to name a few. They will clean all of the aforementioned items and much more, making your home sparkle and shine like it was brand new.
Painters
It may be necessary to repaint pieces of your home's interior and exterior edifices. While it may be tempting to do this part independently, having professionals do the painting is much more efficient. The paint quality of your home is something that makes the first impression both inside and outside of the house, and having it done by professionals can help to make sure you get the best offer for your home.
Real estate attorney
Your real estate agent may suggest hiring a real estate attorney, especially for the closing. A real estate attorney may draft and review the new documents concerning your home. The real estate attorney may also assist in settling disputes when necessary. There is no hurry on this, and hiring the attorney may even be done after your home has gone on the market.
Preparing a home for sale can be a daunting task, to say the least. However, with a good plan, checklist, and real estate agent, you have the help you need to navigate the process of listing and selling your home.
Additional pre-listing preparations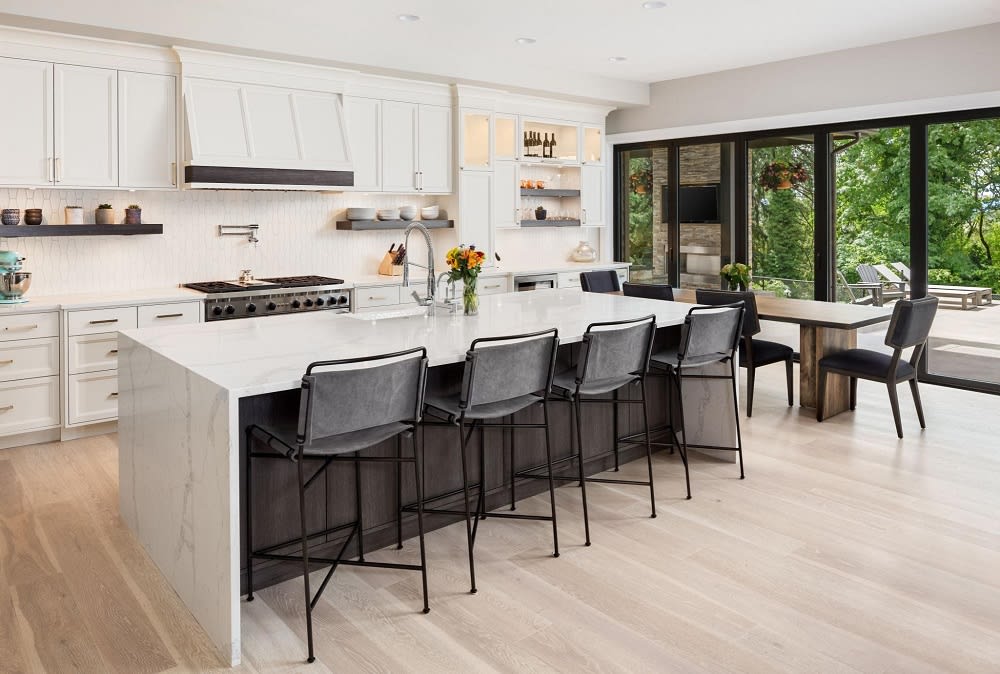 In addition to the team that you and your real estate agent may want to hire, there are additional items that should be done before your home is listed. The following are a few suggestions that most real estate agents agree on and can help you successfully list and sell your home:
Pack up your personal photos and knick-knacks. Prospective buyers must be able to visualize their own personal items in your house.



Remove storage containers and replace them with baskets or stylish containers. If you will be storing items, not packing them up, and shipping them out for the listing, having visually pleasing places to put items makes a difference as they make the house feel like home.



Replace and repair broken blinds, as well as take down outdated window valances. Windows are the eyes of the home and give the home a warm, welcoming first impression.



Clear your kitchen counters. The least amount of items you have that may be considered clutter, the better.



Remove magnets from the refrigerator and take away area rugs in front of the fridge. This goes along with the idea of not having clutter in your home, even in the kitchen.



Replace bathroom towels, shower curtains, and rugs. Older items may look used and unpolished and take the sheen off a buyer's perspective of your home.



Add little touches to rooms and bathrooms, such as a candle here and there or scented bath soap in the bathroom.



Make the home feel classy and sophisticated, yet warm and welcoming.
Prepare the exterior as well as the interior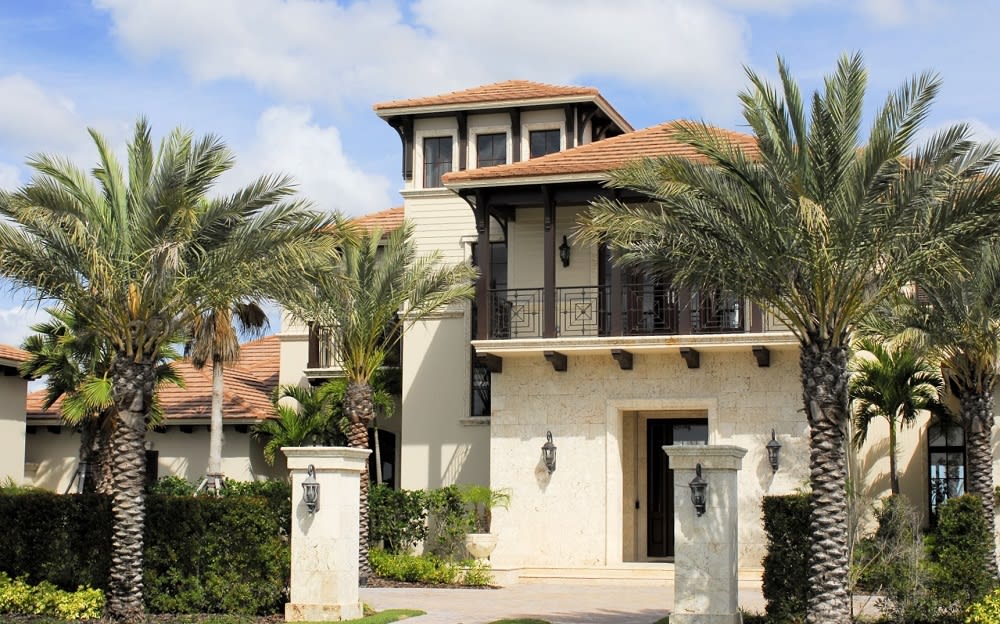 It's important to remember to address the exterior of the house as well as the interior. The first impression prospective buyers receive is what they see when they first pull up to your home, making the exterior an extremely important part of your home. The following are suggestions to help ensure the outside of your home is as breathtaking as the inside.
Trim back your bushes and tree limbs, so they don't touch your exterior walls or block windows or special facets of the outside of your home. You want prospective buyers to be able to see your home in all its glory, not with it hiding behind your bushes.



Add fresh flowers with lots of color to your flower beds and flower pots by the front door. A little bit of color can really pop and help make listing your home a successful endeavor.



Along with fresh flowers, fresh mulch or pine straw can add a lot to your landscaping and help it to look more fresh and new.



Check your front door for dirt, debris, paint quality, and front door hardware. Make sure your front door is clean, and repaint it if needed. Your front door says a lot about your home, so make sure that impression is positive. People often overlook front door hardware, so ensure the front door swings easily, and the hardware is good quality and in good working shape.



Wash down exterior walls and entryway. It's important that not just the door but the whole front entryway is clean and ready to welcome people. Cobwebs and dirt can be a surprisingly large distraction to prospective buyers.
Ensuring that the exterior of your home looks as polished as the interior can make a stunning first impression on your prospective buyers and help to ensure you receive an offer that exceeds your expectations.
Partner with a real estate agent today
Once the decision to put your house up for sale has been made, the task of preparing your home for listing begins. Your real estate agent should be able to guide you as you prepare your home for listing and sale. Ensuring your home is in top-notch condition and ready for prospective buyers will help to facilitate offers, negotiations, and ultimately the sale of your home. It all begins, however, with the pre-listing checklist to prepare your home for sale.